Two Motorcycle Wrecks Highlight Safety Concerns in Columbus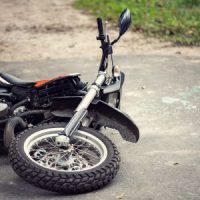 Motorcyclists experience a number of unique hazards, and several recent crashes highlight safety concerns for these motorists in Ohio. Some of the hazards associated with motorcycles are obvious – such as the lack of protection from the elements. Other hazards are less obvious – such as hazards posed by high winds. Whatever the case may be, motorcyclists are clearly at a higher risk for substantial, catastrophic injuries in Ohio.
Motorcyclist Dies in Columbus 
On November 3rd of 2023, it was reported that a motorcyclist had passed away after a crash in Columbus. The motorcyclist was passing through an intersection on Georgesville Square Drive on his Ducati when he was struck by a Kia Sorento. This passenger vehicle was apparently attempting to make a left-hand turn when the crash occurred – implying that the motorist may have failed to yield to the motorcyclist. As any motorist will tell you, vehicles turning left at intersections must yield to oncoming traffic.
The collision ejected the motorcyclist from his Ducati. Although he was transported to a nearby hospital for treatment, he was pronounced dead later that afternoon. Authorities say that they are conducting a full investigation into the accident, although no criminal charges were announced immediately after the incident. It may be that this motorcyclist fatality leads to a wrongful death lawsuit filed by the victim's family.
Motorcyclist Killed in Delaware County Crash 
On November 5th of 2023, another motorcyclist lost his life in Delaware County. In this case, the motorcyclist apparently "lost control" of his Harley-Davidson before veering off the side of the road and flipping over. First responders arrived at the scene and pronounced the motorcyclists dead. Ohio state police say that they do not believe that alcohol was a factor, and that the driver simply failed to control the bike. This highlights the fact that motorcyclists face many hazards – even when no other vehicles are nearby.
Unexpected Hazards Faced by Columbus Motorcyclists
There are a number of unexpected, subtle hazards faced by Columbus motorcyclists. Here are a few examples:
Blind Spots: It is very easy for a motorcycle to fall within a vehicle's blind spots. This can easily lead to collisions.
Debris: Road debris has the potential to cause all kinds of mayhem for the average motorcyclist. Gravel, sand, shards of glass, and other forms of debris can lead to motorcycle crashes.
Wind: Due to the lightweight nature of motorcycles, a particularly strong gust of wind has the potential to cause crashes.
Defective Brake Lights: Motorcyclists watch brake lights on other vehicles carefully. If these lights are defective, they may not have enough warning to slow down.
Poorly-Maintained Roads: While a typical passenger vehicle may roll over a pothole or a crack without so much as a bump, these road defects can easily eject motorcyclists.
Where Can I Find a Columbus Motorcycle Wreck Attorney? 
If you've been searching for a qualified, experienced Columbus motorcycle accident attorney, look no further than Brian G. Miller CO, L.P.A. We know that motorcycle accidents can lead to substantial injuries in Ohio, and these injuries may be associated with both economic and non-economic damages. Book your consultation today to discuss the most appropriate strategy to pursue compensation.
Sources: 
nbc4i.com/news/local-news/delaware-county/man-dies-in-delaware-county-motorcycle-crash/
10tv.com/article/news/local/motorcyclist-dead-after-crash-in-southwest-columbus/530-41808094-abfb-4f5f-9fba-7eae67e66dfd
motoclublosangeles.com/what-hazards-might-a-motorcyclist-encounter/