Common Causes Of Car Accidents In Columbus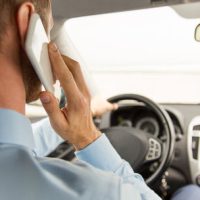 Sustaining injuries in a motor vehicle collision in Ohio is devastating, especially when the injuries are severe enough to require immediate medical attention and to prevent a person from returning to his or her job immediately. In the weeks and months following a car accident in the Columbus area, it will be important to learn more about options for filing a claim and seeking financial compensation for losses. While auto insurance claims may be able to provide some compensation in a timely manner, it is often necessary for individuals who experience severe injuries and losses to consider the possibility of a car accident lawsuit. In such scenarios, it will be critical to understand who or what caused the accident and who may be liable. The following are some of the most common causes of car accidents in Columbus.
Distracted Driving 
The U.S. Centers for Disease Control and Prevention (CDC) reports that an average of eight people suffer fatal injuries in distracted driving accidents every day in the U.S., and approximately 400,000 people are injured every year. There are three general types of distraction that can lead to a collision, including visual distractions when a motorist takes his or her eyes off the road, manual distractions when a driver takes his or hands off the wheel, and cognitive distractions that occur when a motorist is not mentally focused on the task of driving.
Aggressive Driving and Road Rage 
Aggressive driving can take many different forms such as speeding, tailgating, and running red lights or stop signs. In some cases, it can escalate to road rage. The National Safety Council estimates that speeding is a factor in more than one-fourth of all traffic deaths, and that speeding results in an average of approximately 25 traffic-related fatalities every day.
Intoxicated Driving 
Intoxicated driving can occur when a motorist has consumed alcohol or drugs before driving. The National Highway Traffic Safety Administration (NHTSA) estimates that a person is killed in a drunk driving accident every 52 minutes in the United States, and more than 10,000 deaths occurred as a result of alcohol-related collisions in 2019.
Drowsy or Fatigued Driving 
In some cases, drowsy or fatigued driving may be as dangerous as intoxicated driving. Getting too little sleep before driving or driving during nighttime hours can increase the risk of a fatigued driving collision.
Defective Auto Parts 
Sometimes traffic collisions are not caused by driver error, but rather by another party's negligence or fault. For example, a defective auto part may cause a crash, and anyone injured may be eligible to file a product liability lawsuit against the designer, manufacturer, or retailer of the vehicle or one of its components.
Contact a Columbus Car Accident Lawyer Today 
If you were injured in a motor vehicle collision in the Columbus area and believe another motorist was at fault for the crash, you could be eligible to file a claim. One of our experienced Columbus car accident attorneys can evaluate your case for you and can provide you with more information concerning your options for seeking compensation. There are many different causes of motor vehicle accidents in Ohio, and in some cases, it may be possible to file a claim against more than one party. Contact Brian G. Miller CO, L.P.A. to learn more about how we can assist you.