Frequently Asked Questions About Minimum Wage Violations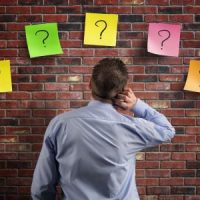 Employees in Columbus, Ohio must be paid the Ohio state minimum wage unless they are exempt. The required minimum wage is $9.30 per hour as of January 1, 2022, and the tipped wage in Ohio is $4.65. It is important to be clear that the Ohio minimum wage is higher than the federal minimum wage, and employers in and around Columbus are required to pay the Ohio minimum wage as opposed to the lower federal minimum wage. When minimum wage violations occur, employees often have questions about their rights under the Fair Labor Standards Act (FLSA) and under Ohio law. The following are some frequently asked questions that our Columbus minimum wage attorneys receive concerning minimum wage violations, along with our answers to help you as you consider whether you should speak with a lawyer about filing a minimum wage claim.
Q: What is a Minimum Wage Violation? 
A: A minimum wage violation refers to any situation in which an employer fails to pay a covered nonexempt employee the minimum wage.
Q: What Forms Do Minimum Wage Violations Take? 
A: Minimum wage violations can take many different forms in Ohio. Sometimes minimum wage violations are obvious, such as in circumstances where an employer expressly pays an employee an hourly wage of under $9.30. In other circumstances, minimum wage violations may be less obvious, such as when an employer makes wage deductions that result in the employee being paid less than the minimum wage.
Q: Am I Exempt from Minimum Wage Laws? 
A: Some employees in Ohio and elsewhere in the country are not required to be paid a minimum wage based on hours worked because those employees are considered exempt. There are many different types of employees that are exempt. The U.S. Department of Labor (DOL) cites some common examples of exempt employees, such as commissioned sales employees, computer professionals, executives, professionals, and outside sales employees. These are just some examples. If you are unsure about whether you are exempt, you should seek advice from a Columbus wage and hour attorney.
Q: How Much Time Do I Have to File a Minimum Wage Violation Claim? 
A: Most minimum wage claims must be filed within two years from the date of the minimum wage violation. Failure to file a claim within that time window can result in the claim being time-barred.
Q: Can My Employer Fire Me If I File a Minimum Wage Claim? 
A: An employer cannot retaliate against an employee who files a minimum wage claim. Retaliation can include any adverse action taken against the employee because of the employee's decision to file a claim and to exercise their rights under state or federal law. Adverse actions can include termination, demotion, pay cut, undesirable shift change, and various other actions.
Contact Our Columbus Wage and Hour Attorneys 
If you have questions about your rights as an employee under state or federal law, or if you need assistance filing a wage and hour claim in Ohio, an experienced Columbus wage and hour lawyer at our firm can assist you. Contact Brian G. Miller CO., L.P.A. for more information.
Sources:
dol.gov/agencies/whd/flsa
webapps.dol.gov/elaws/whd/flsa/screen75.asp?_ga=2.217827668.376399379.1651198473-2109676172.1651198473