Ohio Continuously Pushes Back Against Damage Caps For Sexual Assault Victims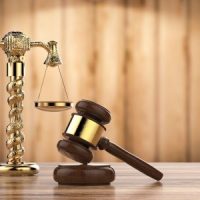 Ohio is continuously pushing back against damage caps in personal injury lawsuits involving sexual assault, clearly taking the side of the victim. This is good news, especially if you have suffered a serious injury due to a negligent party and you need as much compensation as you can get. While seeking millions in compensation may seem excessive to observers, many victims suffer disabilities that prevent them from ever working again. While a few million seems like a lot of money at first, it is quickly stretched thin over a lifetime. But how exactly is Ohio fighting damage caps, and how might this affect your situation?
Ohio Supreme Court Deems Damage Caps in Child Sex Assault Cases to be Unconstitutional 
At the end of the year in 2022, the Ohio Supreme Court handed down an important decision related to damage caps in child sex assault cases. The Court ruled, in a 4-3 decision, that limits on non-economic damages should not be applied to the victims of childhood sexual assault. This decision immediately meant that a $134 million settlement was allowed to go forward, which included $20 million for emotional distress. Under previous laws, victims would only have the ability to receive $250,000 in non-economic damages. In writing the opinion for the majority, then Chief Justice Maureen O'Connor wrote:
""By resolving the merits of this case, the majority opinion improperly involves the judiciary in matters that belong exclusively and fundamentally to the General Assembly. It is this type of result-oriented judicial activism that blurs the line in the public's eye about which branch of government is truly responsible for the policies of this state."
 The decision was not without controversy. Some say that damage caps are important, and they prevent frivolous lawsuits from overwhelming the Ohio economy and the cost of doing business in the state. Some even claim that damage caps help prevent inflation from getting out of control and protect Ohio jobs. While it's true that some lawsuits can cause entire companies to go bankrupt, victims' rights are also important.
 Sexual Assault Lawsuits Continue in Cedar Point
Sexual assault lawsuits are continuing in Ohio. The latest controversy involved Cedar Point employees, who claim that they have been groped, sexually assaulted, or raped by male employees. A new report states that the total number of victims is now over 40. This comes after Cedar Point refused to hand over records related to these assaults for more than 10 months.
Where Can I Find a Qualified, Experienced Personal Injury Attorney in Columbus? 
If you've been searching for a Columbus personal injury attorney, book a consultation with Brian G. Miller CO, L.P.A. We know that when it comes to compensation, results are important. Ohio's stance on damage caps means that you can receive a settlement that truly reflects the extent of your injuries. But with that said, you still need to approach your lawsuit in an efficient manner if you want to take advantage of these pro-victim laws. Get in touch today, and we can immediately get started on an action plan geared towards your specific circumstances.
Sources:
citybeat.com/news/ohio-supreme-court-rules-against-cap-in-child-sex-abuse-cases-14435074
highlandcountypress.com/Content/In-The-News/In-The-News/Article/Ohio-Supreme-Court-Tort-damage-caps-unconstitutional-when-applied-to-sexually-abused-children/2/20/86766