How Do Hazardous Conditions Affect Personal Injury Cases?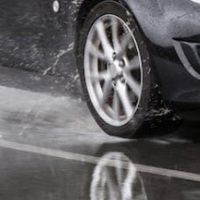 Many kinds of personal injuries result from dangerous or hazardous conditions. Sometimes hazardous conditions can occur on public property, such as highways or parks, but dangerous conditions can also happen on private property, such as in local retail stores or restaurants or in residences. At the same time, hazardous conditions can result from inclement weather and forces beyond the control of a property owner or motorist, but those parties still owe a duty of care to others. If you or your child sustained injuries due to hazardous conditions, another party may be liable and thus may be responsible for paying damages. Our experienced lawyers can provide you with more information and help determine whether you may have a valid claim.
Government Liability for Dangerous Road or Sidewalk Conditions
 When public property has dangerous conditions that result in slip and fall accidents or motor vehicle collisions, it may be possible to file a claim against the government entity responsible for maintaining those premises.
Private Property Owner Liability for Hazardous Conditions 
Private property owners can also be liable for hazardous conditions on their premises that result in injuries to other parties. Anyone who possesses property in most states (including Ohio and West Virginia), from a property owner to a renter, can be liable for injuries if they fail to exercise reasonable care in maintaining the premises. This does not mean that private property owners need to remove any and all potentially dangerous conditions from their premises, but that they must use reasonable care in remedying hazards or warning others about them. If a property owner fails to exercise reasonable care in maintaining their property or fails to warn guests about risks, they can be liable for injuries that result from dangerous conditions.
While private property owners generally do not owe a duty to trespassers, they can owe a duty to child trespassers who wander onto the property due to an "attractive nuisance."
Driver Responsibilities During Inclement Weather 
Sometimes hazardous driving conditions result from inclement weather. For example, you may be driving when a snowstorm significantly reduces visibility, or when there is significant debris on a road due to a recent storm. When drivers get behind the wheel of a car, they owe a duty of care to others on the road. What this means is that they must act as a reasonable driver would under the circumstances. Failure to act in a reasonable manner is usually negligent, which can result in the driver being liable for injuries they cause.
When dangerous conditions are present, motorists have a duty to adjust their driving based on the circumstances. If a driver fails to slow down when dangerous conditions are present, that driver may be negligent.
Contact Our Ohio and West Virginia Personal Injury Attorneys for Assistance
 When hazardous conditions result in personal injuries, it is important to have an experienced dangerous conditions attorney evaluate your case to determine your eligibility for filing a claim and seeking financial compensation. The advocates at the law firm of Brian G. Miller CO., L.P.A. can provide you with more information. Do not hesitate to get in touch with us to discuss your options.
Sources:
https://codes.ohio.gov/ohio-revised-code/chapter-2744
https://www.supremecourt.ohio.gov/rod/docs/pdf/0/2001/2001-Ohio-128.pdf
https://codes.ohio.gov/ohio-revised-code/section-2305.402#:~:text=Section%202305.402%20%7C%20Duties%20owed%20to%20trespassers.&text=(3)%20%22Trespasser%22%20means,individual's%20own%20purposes%20and%20convenience