How Can I Seek Compensation After A Car Crash In West Virginia?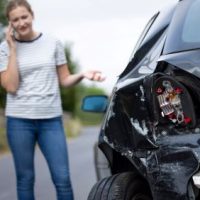 Motor vehicle collisions in West Virginia can range from minor collisions with limited property damage to devastating collisions in which vehicle occupants suffer catastrophic and fatal injuries. After a car crash, it can be difficult to know what you need to do in order to seek compensation. Depending upon the details of your case, you may be able to obtain compensation through an auto insurance claim, or it may be necessary to file a lawsuit. In some auto accident cases, more than one party may be liable, and it could be possible to file a claim against multiple defendants. Our West Virginia car crash lawyers provide you with more information about options for seeking compensation, and we can evaluate your case for you today.
Filing an Auto Insurance Claim
For most people who sustain injuries in a West Virginia car crash, the first step for seeking compensation is to file an auto insurance claim. As an at-fault or tort state, a person who is injured in a collision in West Virginia typically can choose to file a third-party claim through the at-fault motorist's auto insurer, or a first-party claim through their own auto insurer. Usually, a third-party claim is preferable since you will not be responsible for paying your deductible, and the at-fault driver's insurance company will be responsible for compensating you for losses. However, drawbacks can exist to third-party insurance claims, and even to first-party insurance claims in some circumstances. Those drawbacks typically involve insurance limits.
Under West Virginia insurance law, motorists are required to carry a minimum amount of liability insurance in the event that they cause an accident in which another party is injured. A person must carry $25,000 coverage for injury to one person in a collision, $50,000 for two or more people in a collision, and $25,000 in property damage coverage for a single collision. When a motorist causes more losses than they have liability insurance to cover, the issue of insurance limits can prevent the injured person from obtaining full coverage.
Filing A Car Crash Lawsuit in West Virginia 
If you cannot obtain a fair settlement from an auto insurance claim based on your injuries, it is usually time to consider a lawsuit. In order to file an auto accident lawsuit in West Virginia, you will need to ensure that your lawsuit is filed before the statute of limitations runs out. Further, you will typically need to prove that the at-fault party was negligent, and that negligence caused the collision. At the same time, when a car crash results from a vehicle defect, a lawsuit can be brought under a theory of strict liability. In those cases, you will only need to prove that the defendant designed, manufactured, or marketed the product, and that the product caused harm.
Most car crash lawsuits in West Virginia must be filed within two years from the date that the auto accident occurred. If the collision resulted in a loved one's death, a wrongful death lawsuit will need to be filed within two years from the date of death rather than the date of the original accident and injury.
Contact a West Virginia Car Crash Attorney Today 
If you sustained injuries in a motor vehicle collision, you should seek advice from a West Virginia car crash lawyer at the law firm of Brian G. Miller CO., L.P.A. about filing a claim for compensation.
Sources:
transportation.wv.gov/DMV/Vehicle-Services/Insurance/Pages/Consumer.aspx
wvlegislature.gov/wvcode/chapterentire.cfm?chap=55&art=2&section=12