Liability In Multi-Vehicle Collisions: Issues To Consider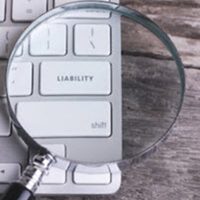 When more than two vehicles are involved in a traffic collision, determining liability may be more difficult. It will be essential to document the scene of the accident as well as you can and to speak with a car accident lawyer about proving liability and filing a claim. When you are seeking to determine liability in a multi-vehicle crash, there are some important issues to consider, ranging from ways of showing liability and contending with comparative fault, to potential liability for parties who were not involved in the collision itself. The following are important issues to think about when you are trying to determine liability in a multi-vehicle accident.
Proving Liability May Be More Difficult 
Proving liability in a multi-vehicle collision may be more complicated or difficult, but a car accident attorney can assist you with this process. Our firm can help you to determine liability by considering the facts surrounding the accident, evidence you gathered at the scene of the crash, and any other relevant information.
More Than One Driver Could Be Liable 
You should know that more than one driver may be liable, particularly in multi-vehicle accidents that are pileups or involve rear-end collisions.
You Could Bear Some Responsibility for the Collision
 In multi-vehicle collisions, as we noted above, more than one driver could be liable. Depending upon the circumstances of the accident, you could also bear some responsibility for the collision. If you file a claim and the defendant (or defendants) raises the issue of contributory fault, you should know that the defendant will need to prove that you are also partially at fault. If the defendant can prove you bear some of the responsibility, many states (including Ohio) will allow you to recover damages (reduced by your percentage of fault) as long as you are not 51 percent or more at fault.
Parties Not Involved in the Crash Could Be Responsible 
Some multi-vehicle collisions do not involve negligence or careless behavior on the part of any parties actually involved in the crash. Rather, the traffic collision might have occurred because of a broken traffic signal, a road hazard, or a defect in one of the automobiles involved in the crash. In scenarios like these, it will be important to speak with a auto collision lawyer about filing a specific kind of personal injury lawsuit known as a product liability lawsuit (in cases of product defects) or a premises liability lawsuit (in cases of a property hazard causing the crash).
In yet other circumstances, it may be true that one of the parties involved in the collision is partially liable, but another party who was not involved in the crash could also bear some responsibility. In most cases like these, the employer of the at-fault driver may be partially at fault if the negligent motorist was working at the time of the crash.
Contact One of Our Auto Collision Lawyers Today 
If you were injured in a multi-vehicle collision, you should contact one of the experienced auto accident lawyers at the law firm of Brian G. Miller CO., L.P.A. to find out more about determining liability and filing a claim to seek compensation.
Sources:
codes.ohio.gov/ohio-revised-code/section-2315.33
codes.ohio.gov/ohio-revised-code/section-2307.71
codes.ohio.gov/ohio-revised-code/section-4113.06