My Loved One Died in an Ohio Nursing Home. Can I Sue?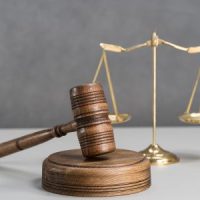 The pandemic highlighted serious concerns over nursing homes across the nation, and Ohio certainly isn't any exception. Family members are finding out that their elderly loved ones are being seriously mistreated, and in many cases they're suffering terrible injuries. The worst incidents involve deaths that could have been prevented, and these issues are more common than many people realize. For the victims of deceased senior nursing home residents, the problem isn't just a worrying statistic. It's something that rocks them to the core – making it difficult to continue. Family members may also be left with funeral expenses, unpaid medical bills, and many other damages. But can you really sue if you find yourself in this situation? Let's find out:
Ohio Family Sues Nursing Home for Wrongful Death 
You can definitely sue nursing homes for causing the death of your loved one – and families file these lawsuits all the time in Ohio. A recent example was reported in March of 2023 when a family sued a nursing home in Chillicothe, claiming that this facility's negligence led directly to the death of their senior. The nursing home is being sued for $1 million after an autopsy report revealed a number of questionable issues surrounding the senior's passing.
This report revealed that she had suffered a number of blunt-force injuries to the head, and she had also suffered a leg fracture. These injuries were apparently unexplainable, suggesting that they were caused either by neglect or abuse carried out by the nursing home. In addition, the family alleges that her medical condition – atherosclerotic cardiovascular disease – was not treated properly. This apparently caused her health to deteriorate extremely quickly – representing reckless negligence on the part of the nursing home.
How to Sue a Nursing Home for Wrongful Death 
When you sue a negligent party for causing your loved one's passing, this is called a "wrongful death" lawsuit. This type of lawsuit can provide compensation for unpaid medical expenses, emotional distress, grief, funeral expenses, and other damages. In order to win your lawsuit, you must prove that the nursing home was negligent in some way. This might include some kind of nursing home abuse (including physical or sexual abuse) or neglect (such as not changing the sheets, not providing adequate medical care, or not providing proper medication and nutrition).
Where Can I Find a Qualified Personal Injury Attorney in Columbus? 
If you've been searching for a qualified, experienced Columbus personal injury attorney, look no further than Brian G. Miller CO., LPA. Over the years, we have helped numerous victims – including the families of seniors who died preventable deaths in nursing homes. We know how traumatic and life-changing these incidents can be, and we're ready to fight for justice and closure on your behalf. Book your consultation today to strive for the best possible results and get started with an action plan right now.
Sources: 
sciotovalleyguardian.com/2023/03/01/family-files-lawsuit-against-a-chillicothe-nursing-home/
ncbi.nlm.nih.gov/books/NBK98786/