Suing on Behalf of Injured Children in West Virginia Crashes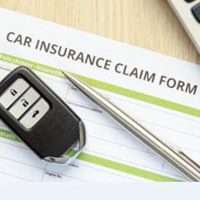 When most people get behind the wheel, they understand that a crash could happen – possibly a fatal one. But the same cannot be said for small children. These individuals are often ferried from point A to point B by their guardians without any say in the matter. Unlike adults, they don't actively make the decision to assume the risk of getting in a car. And all too often, they suffer injuries or lose their lives. If your young one has experienced this, you already know how tragic it can be. The real question is simple: Can you sue on behalf of your child after a crash in West Virginia?
Hit-and-Run Driver Kills Mother and Daughter 
On March 7th, it was reported that a driver had been charged with second-degree murder and leaving the scene of the deadly crash after taking the lives of a mother and her daughter in Raleigh County. Police arrived to discover that the driver of an SUV had fled the scene of the crash, and they couldn't save the two victims.
Two Teens Die in Nicholas County Crash 
On March 16th, it was reported that a 19-year-old and an unnamed juvenile had lost their lives in a crash. The incident occurred in Nicholas County. According to the police, the two individuals were riding a motorcycle at 120 miles per hour, prompting police to attempt a traffic stop. The police then chased the motorcycle, which twisted and turned across Route 19 before striking a log truck. One individual died almost instantly, while the other was transported to hospital but later succumbed to their wounds. Both were ejected from the motorcycle upon impact.
Family Members Recovering after Crash
 On March 19th, it was reported that two Huntington mothers and their daughters were in hospital after a crash in Cincinnati. The family members were on their way home from a cheerleading competition when the accident happened. According to the victims, they were struck from behind while waiting at a red light. One small child suffered multiple fractures, including broken pelvic bones, a broken femur, and more. Another mother suffered a cracked skull, a lacerated liver, and other injuries.
How Can I Sue? 
These incidents show that child injuries are all too common in West Virginia crashes. But what can you do if your child has been injured? Simple: You can sue negligent drivers on their behalf, since children are too young to file their own lawsuits. If you have lost a child in an accident, you can also file a wrongful death lawsuit.
Where Can I Find a Qualified Personal Injury Attorney in West Virginia? 
If you've been searching for a qualified, experienced personal injury attorney in West Virginia, look no further than Brian G. Miller CO, L.P.A. We know that negligent drivers pose a real risk to children in West Virginia, and we can guide you towards justice and compensation for these tragic incidents. Book your consultation today to discuss your options and get started with an effective action plan.
Sources: 
wsaz.com/2023/03/07/woman-3-year-old-daughter-die-hit-and-run-crash-man-facing-murder-charges/
wowktv.com/news/west-virginia/cabell-county-wv/2-huntington-west-virginia-children-mothers-recovering-after-crash-coming-from-ohio-cheerleading-competition/
wowktv.com/news/west-virginia/nicholas-county-wv/rt-19-closed-due-to-crash-in-nicholas-county-west-virginia/