Who Gets Settlement Money When Injured Workers Die in Ohio?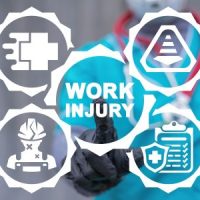 When injuries or deaths occur at Ohio workplaces, the victims deserve compensation. The most deserving individuals are of course the workers themselves, but unfortunately many of these workers pass away before they can receive the money. So what happens next? Who receives settlement funds if the victims have already passed away? The answer is of course the family members of the victims. A recent case in Ohio shows us how this situation plays out.
Rubber Workers in Akron Receive $72.5 Million in Settlement Cash 
In February of 2023, it was reported that rubber workers in Akron, Ohio had received $72.5 million in settlement money after becoming exposed to asbestos in the workplace. But there was one problem: Many of these workers had already passed away. In fact, so many rubber workers had died that a full $60 million went directly to the heirs. This shows how deadly this asbestos exposure really was. When settlement money goes towards heirs instead of the actual victims, the process must be handled by the probate court. While it might take a while for the heirs to get their hands on the money, we can at least say that the settlement will stay within the families.
This is the latest chapter in a sad story that rocked Akron. For years, the company responsible for running these rubber plants insisted that their talc did not contain any asbestos. This was an outright lie, as an investigation eventually determined that the company was fully aware of the asbestos for years.
Workers have been suing this company since 1984 for asbestos exposure. Unfortunately, 85% of the workers who sued died before they received any payment whatsoever. Asbestos exposure can cause a range of medical issues, although the most notable is probably mesothelioma. This is an extremely deadly form of cancer that can destroy lungs. Asbestos exposure is the leading cause of mesothelioma.
Another issue is that many of the heirs who are eligible to receive settlement money are difficult to locate. These individuals could receive anywhere between $4,000 and $300,000. Attorneys are trying to search for these eligible individuals – but it's not always easy. If you think your relative may have worked in an Akron rubber plant, you should reach out to a lawyer and see if you're eligible to receive a settlement.
Where Can I Find a Workers' Comp Attorney? 
If you've been searching for a qualified, experienced Columbus workplace accident attorney, look no further than Brian G. Miller CO, L.P.A. We know that when workers are injured in Ohio, entire families suffer. This is how communities across the state seem to vanish – communities with hard working Americans who were just trying to earn a living. If your loved one passed away due to toxic exposure at the workplace, you can receive the necessary settlement to support your family into the future. Book your consultation today to pursue justice.
Sources: 
usatoday.com/restricted/?return=https%3A%2F%2Fwww.usatoday.com%2Fin-depth%2Fmoney%2F2023%2F02%2F13%2Fakron-rubber-workers-heirs-settlement-talc-abstesos-cancer%2F11230576002%2F
yahoo.com/now/one-company-sickened-thousands-akron-110232742.html