What Is The Timeline For A Columbus Car Accident Claim?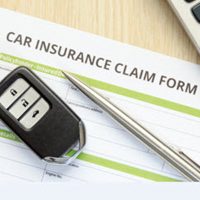 After a motor vehicle collision in Columbus, it can be difficult to think about devoting time and energy to a car accident claim. Yet filing a claim with your insurance or filing a lawsuit is often essential to obtaining compensation for medical bills, lost wages, and other losses associated with the crash. Given that there may be multiple ways in which to seek financial compensation after an Ohio car accident, understanding the timeline you need to follow can be complicated. An experienced Columbus car accident attorney at our firm can help you through the claims process.
Reporting the Collision 
Many auto insurers require insureds to report any car accident as soon as possible, or within a specific amount of time. After a motor vehicle crash, you should always report the accident to your auto insurer as soon as possible to be certain that you have complied with the terms of your insurance agreement. If anyone was injured, or if there was $400 or more of property damage, you are also required to file a crash report through the Ohio Bureau of Motor Vehicles within 6 months from the date of the accident.
Filing an Auto Insurance Claim 
In some cases, you may be able to obtain compensation to cover your losses from the insurance claim. If the proposed insurance payout or settlement does not cover your losses, then it likely will make sense to file a car accident lawsuit. Given that you only have a limited time to file a car accident lawsuit under Ohio law, it is critical that you act in a timely manner to pursue your potential claims to ensure that you still have time to file a lawsuit if necessary.
Statute of Limitations for an Ohio Car Accident Lawsuit 
Under Ohio law, the statute of limitations for a car accident lawsuit or personal injury lawsuit in Columbus is two years from the date of the crash. To be clear, the lawsuit does not have to be settled or resolved within two years, but the case must be filed. If you fail to file a lawsuit within that two-year time window, regardless of the amount of time your auto insurance claim takes, your claim will become time-barred according to Ohio law.
Contact Our Columbus Car Accident Attorneys 
Seeking compensation after a car accident can be complicated, especially when you are trying to determine whether to file an auto insurance claim or a lawsuit, and how various timelines may affect your claim. Our experienced Columbus car accident lawyers can assist you. Contact Brian G. Miller CO, L.P.A. for more information about filing a car accident claim in Ohio.
Resource:
codes.ohio.gov/ohio-revised-code/section-2305.10