Are Police Results Reliable Evidence In A Columbus Crash Lawsuit? Maybe Not.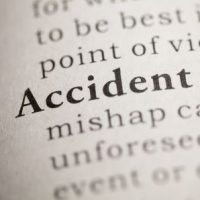 Most of the time, a police report is one of the most valuable documents you can get your hands on in an auto accident claim. At least in theory, these documents contain a wealth of information, including Breathalyzer test results, lab reports, detailed photographs from the crash scene, tire marks, speed estimations, and much more. But can you really depend on a police report when filing your personal injury claim in Columbus? Recent events in Columbus suggest that these documents may not be as useful as you think.
Columbus Police Officer Criminally Charged for Failing to Investigate Car Crashes 
On February 9th, it was reported that a Columbus police officer was facing nine misdemeanor charges for failing to fully investigate car crashes. These crashes involved serious injuries and deaths, and the families who were victimized were prevented from seeking justice in an efficient manner due to the police officer's ineptitude. The officer is being charged with dereliction of duty.
Over the course of her 9-year career with the Accident Investigation Unit, this officer failed to properly investigate eight crashes involving serious injuries and a crash involving a fatality. All of these crashes occurred in 2016. In terms of specifics, the officer has been accused of failing to get the proper lab results, failing to review medical records, and in some cases completely failing to file criminal charges. In one case, she failed to file charges of vehicular manslaughter for a fatal crash. The guilty driver in the manslaughter case ultimately avoided the consequences of their actions, as the statute of limitations on the case expired.
It's not quite clear how these derelictions of duty affected any civil cases filed by survivors and family members involved in the crashes. One would hope that they were still able to connect the dots and present conclusive evidence to back up their claims even without relying on police reports.
But the truth is that police reports cannot be entered as evidence in personal injury trials. Why? Because they are generally categorized as hearsay evidence unless the police officer personally witnessed the crash. That being said, police reports can still be called upon to testify, explaining how they approached the investigation and how they came to certain conclusions. In addition, police reports can be incredibly useful during negotiations with an insurance company.
Where Can I Find a Qualified, Experienced Personal Injury Attorney in Columbus? 
If you need help gathering conclusive evidence to support your auto injury claim, you need to rely on a qualified Columbus personal injury lawyer like Brian G. Miller CO., LPA. Although police reports are usually quite reliable, a qualified lawyer gives you an extra layer of confidence as you check and review the circumstances of the crash. These lawyers can use their own investigative techniques to find the truth, and the resulting evidence can help you pursue the compensation you need and deserve. Book your consultation today to get started with an effective action plan.
Sources: 
eu.dispatch.com/story/news/crime/2023/02/09/columbus-police-officer-faces-nine-charges-of-dereliction-of-duty-connie-brant/69890533007/
news-journalonline.com/story/news/crime/2023/02/02/why-no-arrest-yet-in-wrong-way-crash-that-killed-ali-spice-2-others/69836111007/