Who Is Liable In A West Virginia Personal Injury Case?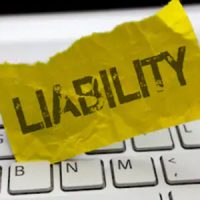 After a serious personal injury in West Virginia, it is important to learn more about your options for seeking financial compensation. Whether you are eligible to file an insurance claim or a personal injury lawsuit, it will be essential to determine liability.
Generally speaking, in order to be eligible to file a personal injury claim, you will need to identify the party or parties liable for your injuries. Liability is case-specific, and it will depend upon the nature of the accident and injury, as well as details concerning causation. The best way to determine liability and to initiate a personal injury claim is to speak with a West Virginia personal injury attorney about your case. A lawyer can evaluate your situation and help you to identify a party or parties who may be named as defendant(s) in a personal injury lawsuit. In the meantime, however, our firm can provide you with more information about determining liability in a personal injury case.
Identify the Cause of the Injury 
Liability in a personal injury case is linked to causation. In other words, who caused the injury, or what caused the injury? Causation will vary among different types of personal injury cases. For example, personal injuries in a motor vehicle crash may have multiple types of causation. In many motor vehicle collision cases in West Virginia, a negligent driver will have caused the crash. Negligence behind the wheel itself can take many forms, including but not limited to: distracted driving, intoxicated driving, or aggressive driving. At the same time, motor vehicle collision injuries can also result from vehicle defects (in which case, the company responsible for manufacturing the product could be liable) and road hazards (in which case, the owner of the premises could be responsible for injuries).
Personal injuries that happen because of hazards on somebody else's property are typically caused by the property owner's negligence. In these cases, the property owner might have failed to remedy a danger on the premises, such as a liquid spill on the flooring, or might have failed to warn guests about a hazard on the premises that cannot be immediately repaired, such as a damaged sidewalk.
In some cases, causation will be extremely obvious. For example, if you suffered an injury in a dog attack, the dog biting you was the cause of the injury, and its owner will have strict liability for your injuries.
Determine Who is Responsible Based on Causation and West Virginia Law 
Once you have been able to determine what caused the injury, then you can begin to consider the party or parties responsible.
In many types of injury claims in West Virginia, the party whose negligence caused your injury can be held liable under a theory of negligence. That party did not have to intend to cause any harm, but the fact that they failed to behave as a reasonable person would under the circumstances may mean that they are liable for injuries.
In other types of claims, a party can be strictly liable. In strict liability cases, there is no need to prove negligence. Instead, the mere fact that the injury occurred, combined with the defendant's connection to the case, can be enough for the defendant to be liable. One of the clearest examples is in a dog bite case. Under West Virginia law, dog owners are strictly liable for injuries resulting from dog bites when the dog runs "at large." It does not matter if the dog was known to be vicious or known to be the best-behaved dog in your area. The owner will be strictly liable for dog bite injuries.
Contact a West Virginia Personal Injury Attorney 
The experienced West Virginia personal injury lawyers at the law firm of Brian G. Miller CO., L.P.A. can evaluate your case today to determine liability and to assist you with the claims process.
Sources:
wvlegislature.gov/wvcode/chapterentire.cfm?chap=19&art=20&section=13#:~:text=Dog%20running%20at%20large%3B%20liability,while%20so%20running%20at%20large